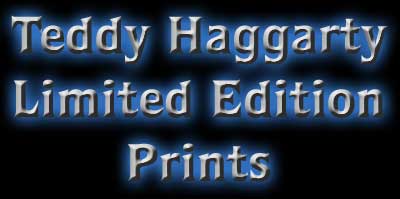 All of Teddy Haggarty's prints are produced on an Epson 7800 Pro printer at 1400 dpi using archival inks.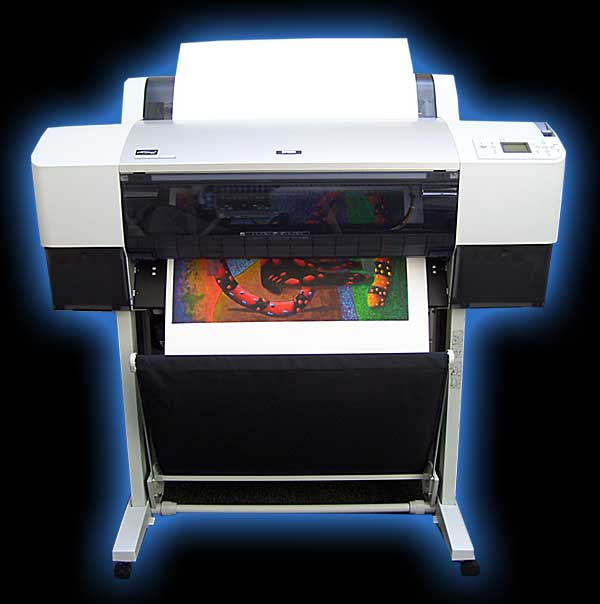 The paper used is Hahnmuhle German Etching 310 GSM Paper composed of 100 % TCF pulp, natural white, acid free, 18mil thick, 91.4% white - making this paper the brightest matte white fine art paper available.
The paper is Mouldemade (originally called hand-made art paper) the fibers have random orientation are deposited on felt - then dried. The resulting paper has a matte finish with a very lightly textured surface. Coated on the printable side to reduce ink absorbtion, this paper produces more vibrant colors and increases contrast.